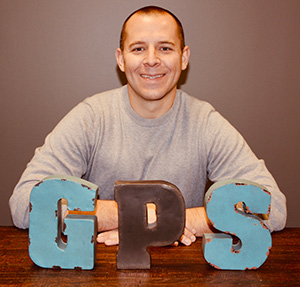 Brian Imrich, CFP®
Founder, GPS Financial
---
Hi, I'm Brian…
The lucky husband to my amazing wife, Casey, and lucky father to my 3 wonderful children, Joelle, Nate & Hazel.  When I started in financial planning in 2004, right out of college, I envisioned running a business that would give me the fulfillment of helping people while also providing the flexibility to be there for my family.  It has been an awesome and long road to get to where we are today being available as a husband and father while also helping over 90 families update their financial lives on an ongoing basis. 
I believe that in life there are only a handful of opportunities to really show up and be there for the people you care about, whether it's as a financial planner, husband, father or friend.  I can't predict when I will be needed, but I'm ready when the alarm sounds.   
I believe my role is to be the teacher, coach and bouncer for my clients by providing long-term perspective and honest, objective advice with a personal and practical touch.  Good decisions come from good communication and good communication comes from having a good and trusting relationship. 
Some other quick facts -
I grew up outside NYC in a small town, Hawthorne, New York.
I majored in Economics and minored in Math from SUNY Geneseo (graduated in 2004).
In 2009, I completed the Certified Financial Planner Board of Standards education, experience, ethics and exam requirements for a CERTIFIFIED FINANCIAL PLANNER™ practitioner certification.  
I like exercise, beer and all food (except peas) in no particular order